25 February 2020 | The London Palladium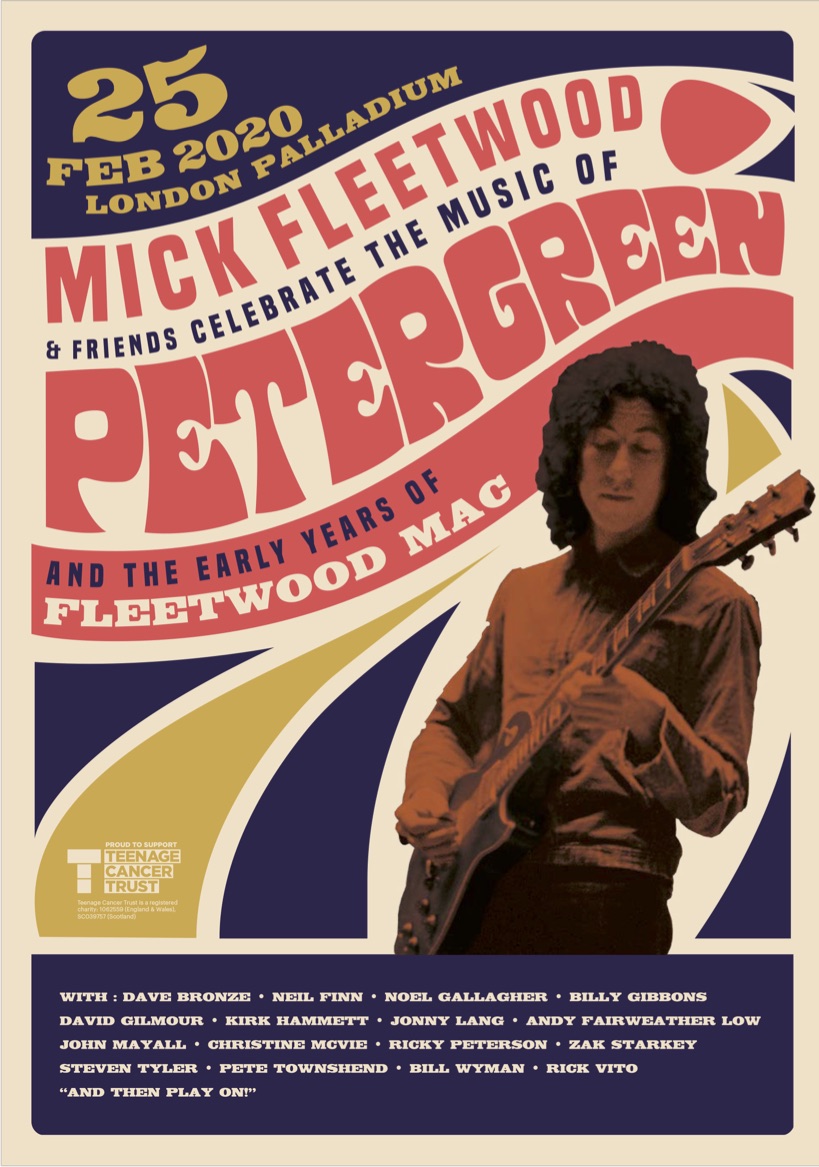 Mick Fleetwood Announces All-Star Concert Honouring Peter Green and the Early Years of Fleetwood Mac
"The concert is a celebration of those early blues days where we all began, and it's important to recognize the profound impact Peter and the early Fleetwood Mac had on the world of music. Peter was my greatest mentor and it gives me such joy to pay tribute to his incredible talent. I am honoured to be sharing the stage with some of the many artists Peter has inspired over the years and who share my great respect for this remarkable musician." – Mick
---
Guest Musicians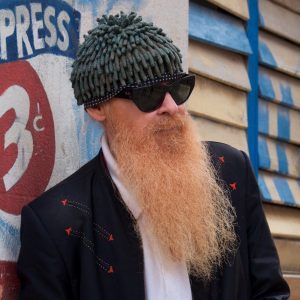 Billy F Gibbons
With his signature beard and African headgear, Billy F Gibbons is instantly recognizable. He's best known as the centerpiece of ZZ Top, the longest-running major rock band still composed of its original members, now celebrating its 50th year. Billy and band mates Dusty Hill and Frank Beard were inducted into the Rock and Roll Hall of Fame in 2004, most appropriately by longtime friend Keith Richards.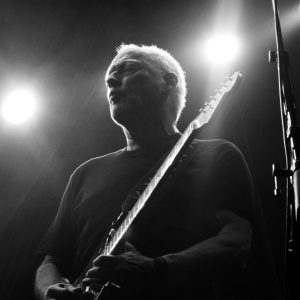 David Gilmour
David Gilmour is best known as the guitarist, vocalist, and writer with Pink Floyd, but he's also renowned for his solo work, including the highly acclaimed 2006 platinum album "On An Island." He's been honored as a Rock & Roll Hall of Fame inductee, the "Best Fender Guitar Player Ever" by Guitarist magazine, and in 2005, a CBE. David's most recent release is "Gilmour Live At Pompeii," which made him the first person to perform at Pompeii's amphitheater in almost 2000 years.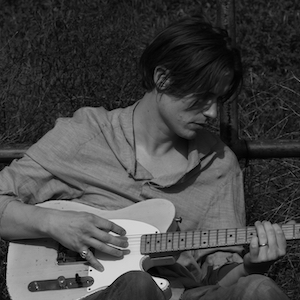 Johnny Lang
It's hard to believe that at 38 years old, Jonny Lang has already had a successful career for two decades. It's easier to believe when you learn he released his first platinum record at 15. "Lie to Me" revealed a talent that transcended the crop of blues prodigies floating around in the late Nineties. What began as a bluesy sound, influenced by electric pioneers like Albert Collins, B. B. King, and Buddy Guy, evolved into a modern R&B style closer to Stevie Wonder and contemporary gospel music. His latest, "Signs," is not merely a return the artist's guitar-based beginnings, but an embodiment of an even more elemental sound.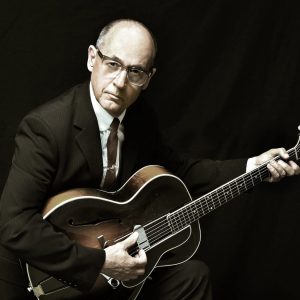 Andy Fairweather Low
A founding member and lead singer of Amen Corner, Andy Fairweather Low has spent the last 25 years touring with the likes of Roger Waters, George Harrison, and Bill Wyman's Rhythm Kings. In addition to his own solo albums, he's recorded with some of the biggest artists of the last half century, including The Who and Eric Clapton.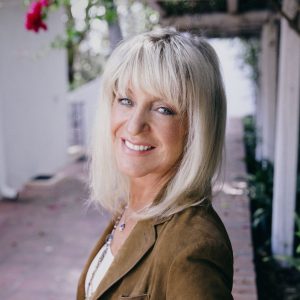 Christine McVie
Known as the Songbird of Fleetwood Mac, Christine McVie is the key songwriting force behind some of the band's biggest hits, including "Don't Stop", "You Make Loving Fun", "Little Lies", "Everywhere," and, of course, "Songbird". She joined the band in 1970 after playing on the album "Mr. Wonderful" as a session musician. Over the next 25 years, Christine continued to record and tour with the band, while finding time for hit solo records. After a long hiatus, she rejoined the band in 2014, and is presently on the road finishing a very successful world tour.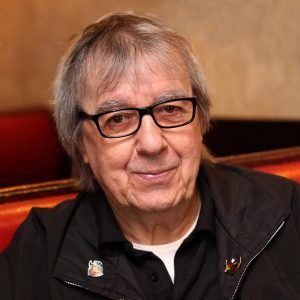 Bill Wyman
For over 25 years, Bill Wyman was the bassist for the Rolling Stones, contributing the backbone of the band's biggest hits. Since 1997 he has recorded and toured with his own band, Bill Wyman's Rhythm Kings. In addition to producing records, Bill has scored two Dario Argento films, written seven books, and even patented his own model of metal detector.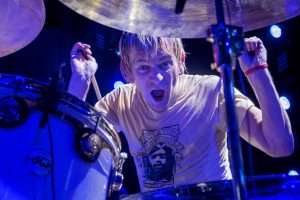 Zak Starkey
Drummer for The Who for nearly 25 years, in that time Zak Starkey has also played drums with Oasis, Johnny Marr and The Healers, Lightning Seeds, Hollywood Vampires, Joe Perry and Paul Weller. Now making music as Trojan Jamaica, Zak recently recorded a version of Peter Green's "Man Of The World" with Toots and The Maytals on the record "Red Gold Green & Blue."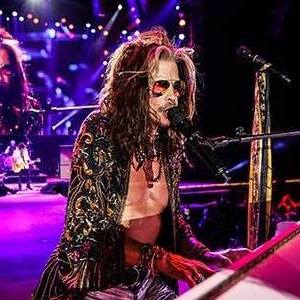 Steven Tyler
Steven Tyler is the iconic songwriter and prolific voice of best-selling American rock band Aerosmith. One of music's most recognizable and dynamic frontmen, Tyler has been cited by Rolling Stone as "one of the greatest singers of all time." Tyler and Aerosmith have sold more than 150 million records worldwide, and he has won 4 Grammy Awards, 6 American Music Awards, 4 Billboard Music Awards, and an Emmy Award. In addition to having 9 number one hits, 25 gold, 18 platinum and 12 multi-platinum album certifications, he and the rest of his band members were inducted into the Rock & Roll Hall of Fame in 2001.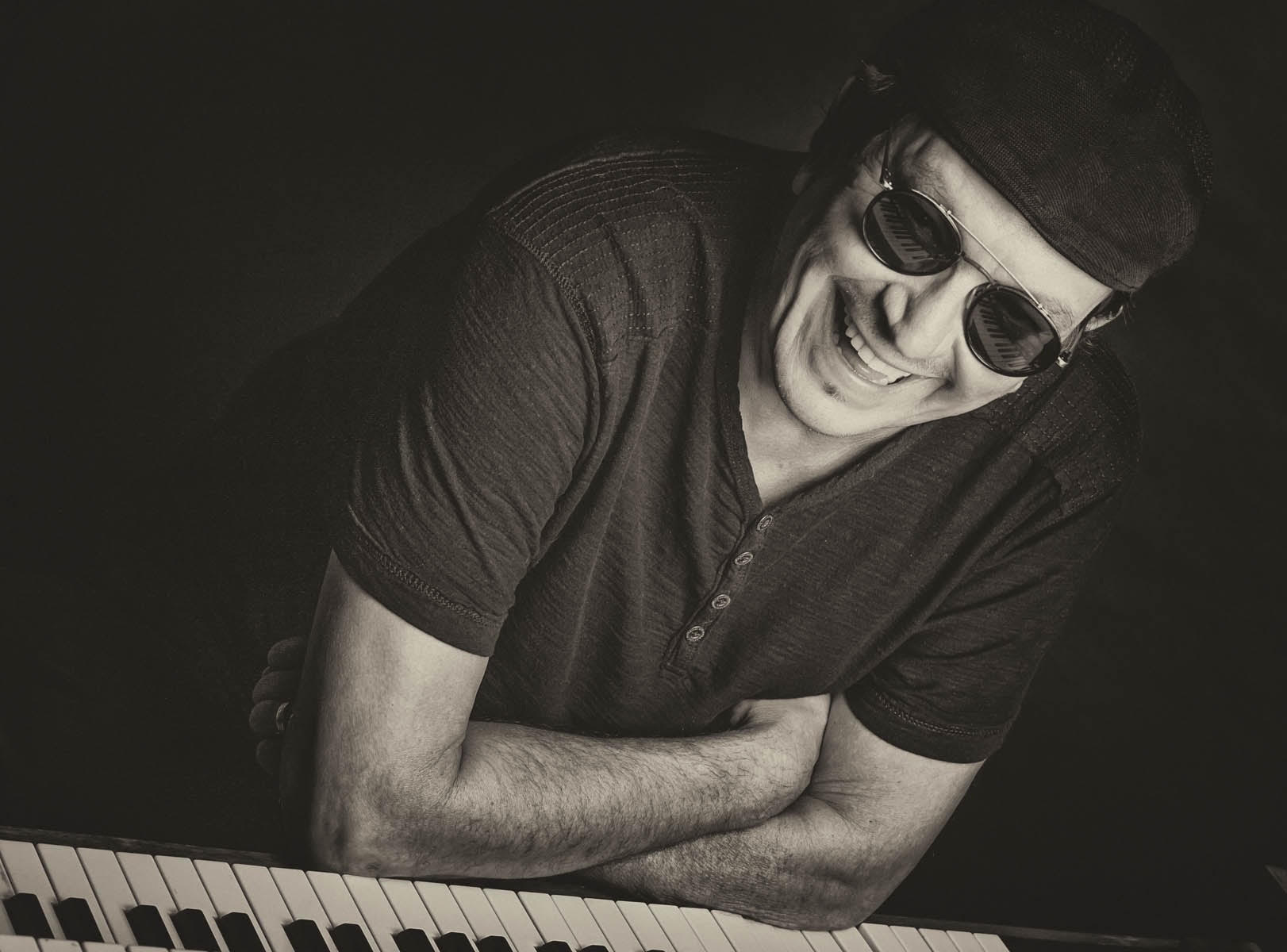 Ricky Peterson
A life long Minnesotan whose sound has always focused on a characteristically "Minneapolis" sound, Ricky Peterson is best known for his now 20 year association with saxophone legend DAVID SANBORN and for having produced, written and played keyboards for PRINCE on and off since his early days on the Twin Cities scene (perhaps most notably producing and arranging the song "The Most Beautiful Girl In The World" He also produced SANBORN on "Songs from the Night Before" and PRINCE on "Gold", "Emancipation", "Crystal Ball". Peterson also wrote and produced George Benson's "That's Right" CD. This is just the icing on a career whose associations (either live or in the studio) read like a diverse pop and jazz trivia encyclopedia: Fleetwood Mac, Stevie Nicks, John Mayer, Bonnie Raitt, Billy Joel, Anita Baker, James Taylor, Mavis Staples, Joe Sample, Sting, Sergio Mendes, Brian Wilson, Ben Sidran, Rodger Waters, Kirk Whalum, Phil Upchurch, Jimmy Buffet, Fine Young Cannibals, Steve Miller Band, GoGos, Paula Abdul, Boz Scaggs, Dave Koz, Lalah Hathaway, Sheryl Crow, Jonathon Butler, Bruce Willis, The Jets, Chaka Khan, Robben Ford, Howard Hewett, and Larry Graham.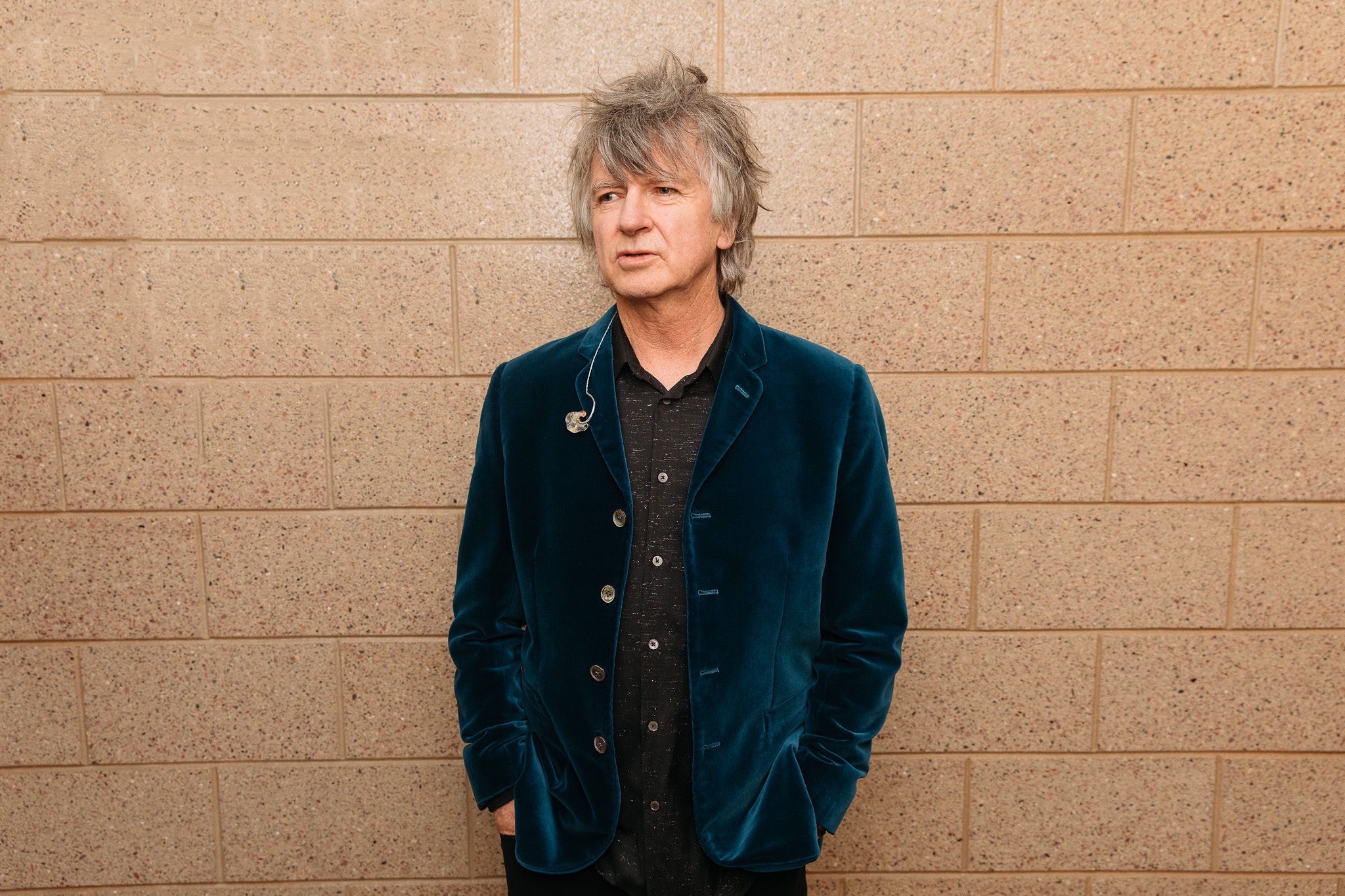 Neil Finn
Neil Finn is a singer-songwriter and musician who is best known for his work with Crowded House and Split Enz. He is also currently a member of Fleetwood Mac. Finn rose to international fame in 1987 with the release of the Crowded House single, "Don't Dream It's Over". He has recorded several successful solo albums and is currently in the studio with Crowded House with new music on the horizon.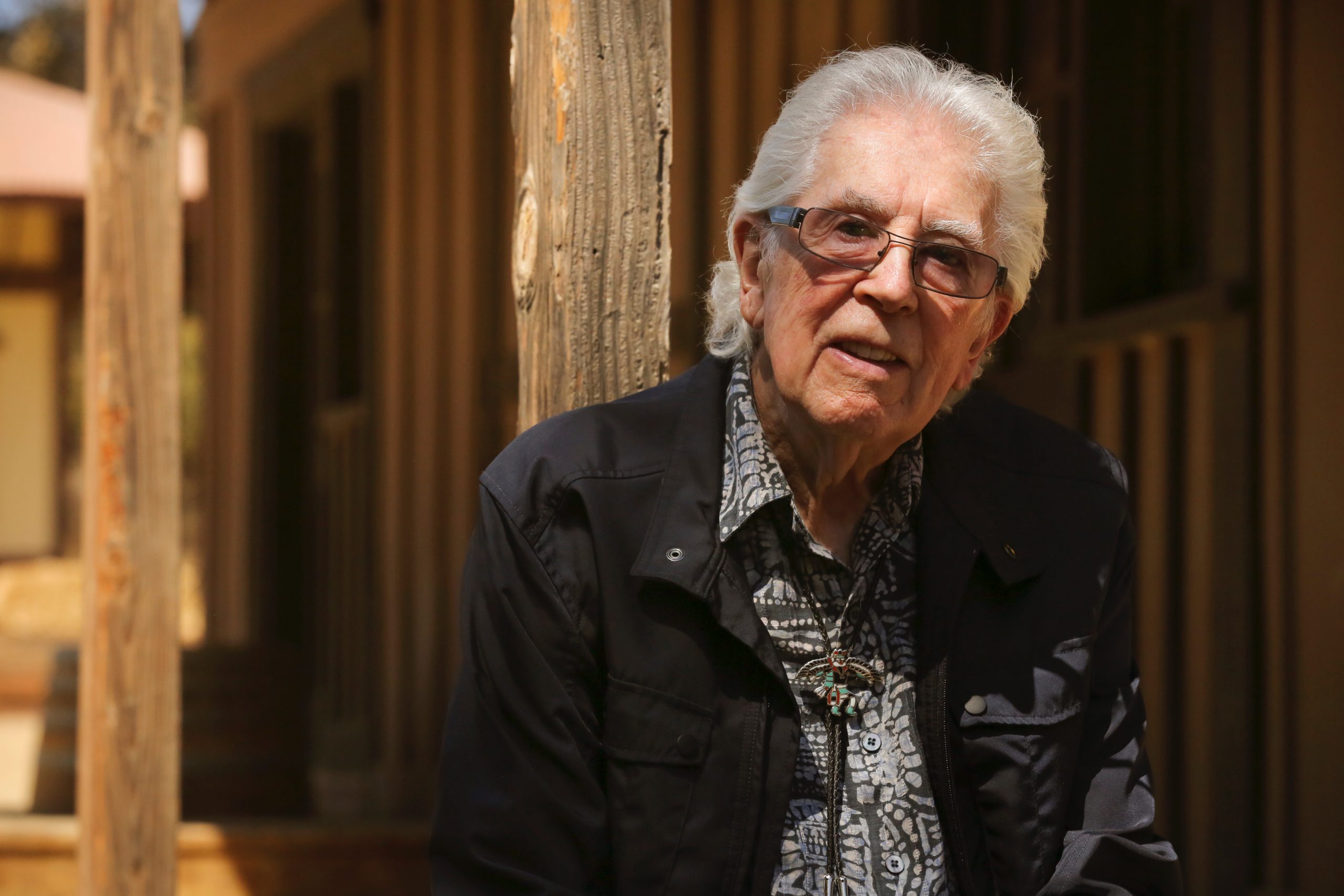 John Mayall
Often referred to as "The Godfather of British Blues," John Mayall has an impressive musical career that spans over 50 years. The English blues singer, pianist, harmonica player, guitarist, and songwriter founded the band, John Mayall & the Bluesbreakers in the 1960's—a band whose members included many celebrated blues and blues rock guitarists, such as Eric Clapton, Peter Green, Jack Bruce, Mick Taylor, Walter Trout, Coco Montoya, and Buddy Whittington.